Share experience and ideas.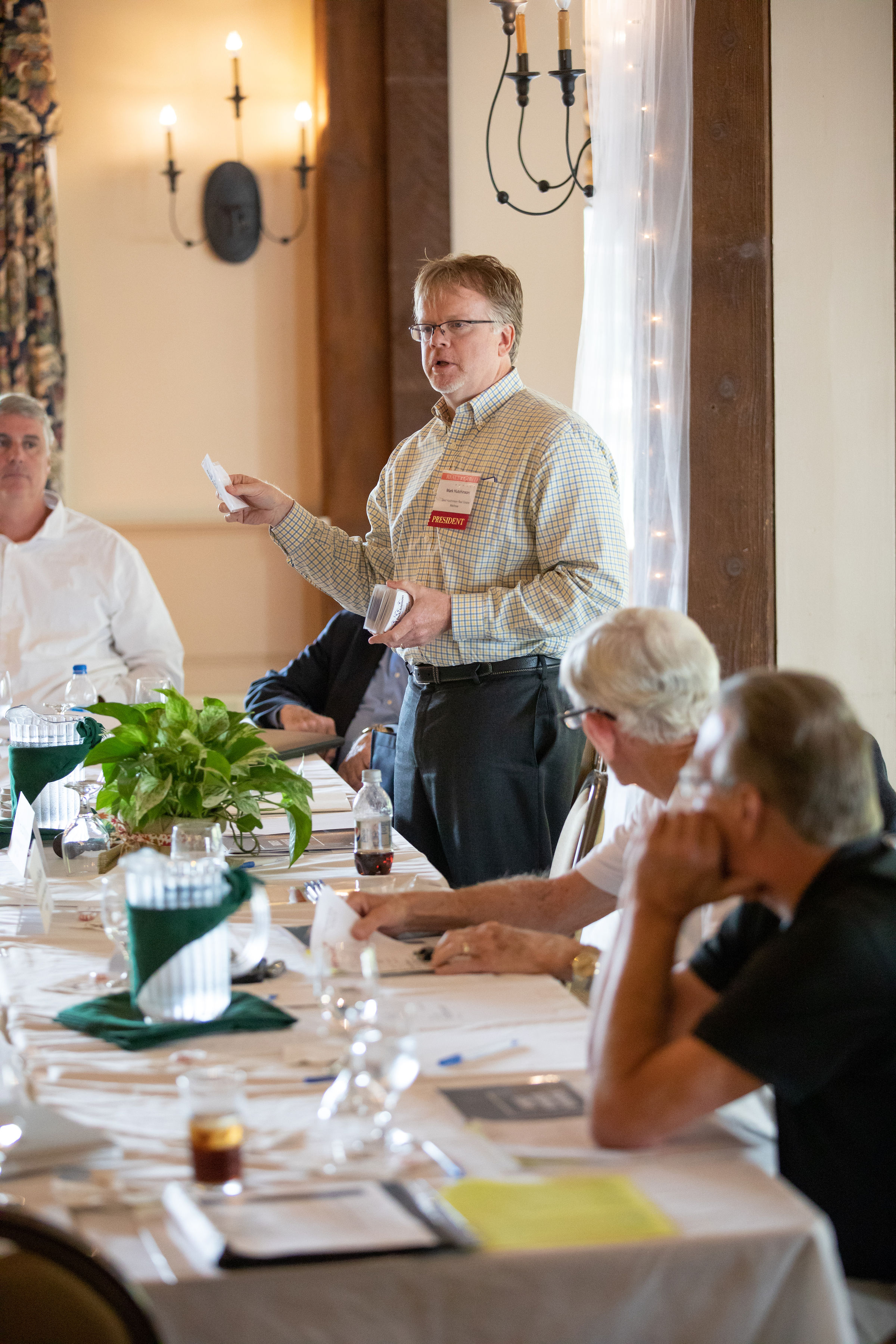 Know the latest trends.
Enjoy networking and mentorship.
Join like-minded professionals.
Accelerate your growth.
We help with referrals, recruitment and more.
We are a community of best-in-class independent REALTORS® working together to grow their businesses. As a member, you gain access to the experience, community and referral network that will help you succeed as an independent REALTOR® in your local market.
Referrals: Be the first call members and sponsors make with client referrals as the only Realty Guild member representing your coverage area. As a member, a network of offices across the Commonwealth is at your fingertips.

Agent recruitment and training: Our classes and development opportunities help you hire and hone your talent. View upcoming events. We provide free CEU classes for your agents to renew their licenses.

Customized marketing materials: Attract clients with professional materials showcasing the benefits of working with an independent REALTOR®.

Perks: Enjoy discounted and group advertising discounts as well as priority attention from our sponsors.
Join a hand-picked community.
We Promote collaboration — not competition.
Our membership is comprised of a select group of independent REALTORS® committed to taking their business to the next level. We only accept one REALTOR® per city or town. (View members by town.) All new members are interviewed by the Board of Directors and approved by our members.
Networking: We offer robust networking events. Benefit from mentorship, advice and peer support from members you don't compete with in your local market.

Education: Participate in professional development and learning opportunities with free CEU classes, a full-day Annual Summit and our Monthly Solutions programs through which broker/owners review business issues, gather information and share ideas. Many are open to agents as well.

Members-only forum: Gain access to our exclusive members forum where you can ask questions, seek out advice and share your expertise.

Camaraderie: Build relationships with like-minded professionals with shared business experiences.
who can become a member?
There are three criteria for membership in the Realty Guild:
Your office may not be affiliated with a franchise or chain

You must be a REALTOR® in good standing

Your office(s) may not be in a town or city neighborhood where we currently have a member. View current members by town.
Who is the member?
The broker/owner is the actual member of the Realty Guild, although we do hold programs for sales associates.
What is the governing structure?
The Realty Guild is structured similarly to a Board of REALTORS®. It is owned by the membership, is a not-for-profit, and has volunteer leadership forming a Board of Directors and holding committee positions. The executive director is hired.
how do you structure your membership directory?
When you search to see if there is a Realty Guild member in your town, a company may appear that isn't in your town. While we take only one office per town, we structure our membership directory to provide coverage across the state. If we do not have an office in Town A, but have members who serve that town, we will list them. As soon as there is a member in Town A, only the member will appear in a search. View current members by town.
How would I pay for dues, programs and advertising?
Dues are payable quarterly. Programs and advertising are paid at the time the cost is incurred. All Realty Guild members are required to have a current credit card on file with us. Any advertising must be charged to a credit card. You may elect to either have us charge your credit card or send you an invoice for dues and programming.
Do I have to participate in everything the Realty Guild offers?
Not at all! In fact everything about the Realty Guild is by choice. Only participate in what makes sense for your firm.